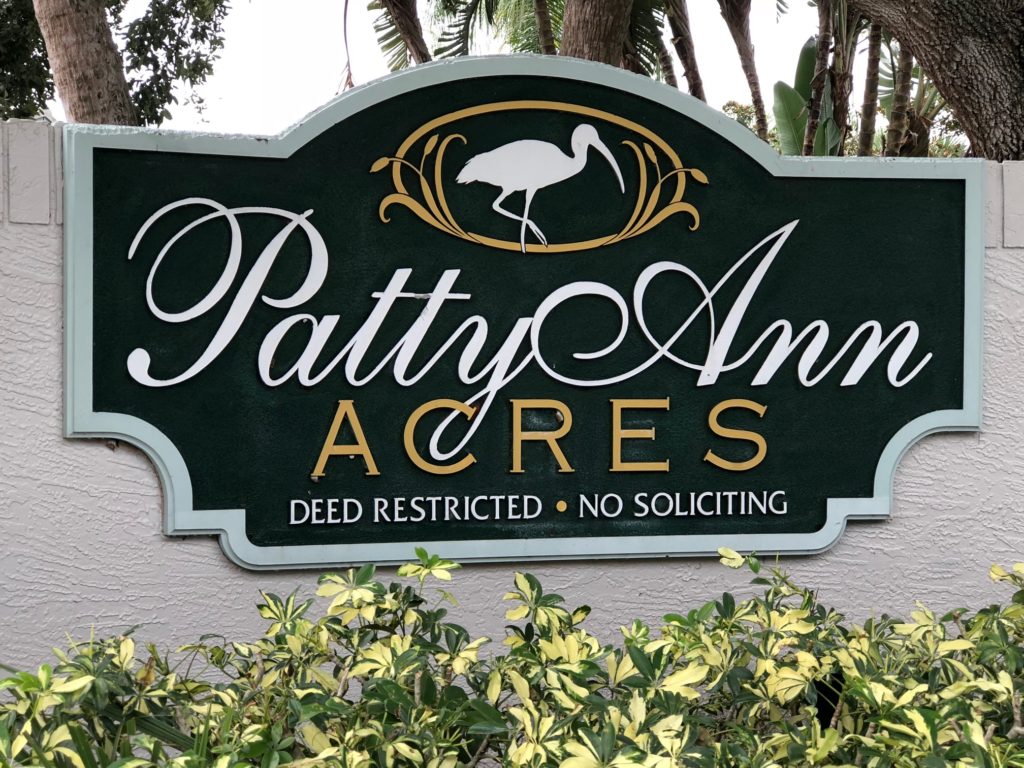 Welcome to Patty Ann Acres. Our Deed Restricted community consists of 226 homes. We take pride in the support our community members provide to each other. If you would like more information, please do not hesitate to reach us via email.
We are a No short-term rental neighborhood with a minimum of a 90-day period lease restriction. 
No Airbnb or VRBO or similar home stays.
No leasing is permitted in the first year of ownership.
No boats, recreational vehicles, or commercial vehicles are permitted unless they can be stored behind property fences. Further details can be found on this website under Documents.
All residents of Patty Ann Acres must comply with all restrictions.